Hey guys! I'm back with another Fun & Games in hopes of generating some activity to the site!
The Game: So it comes to no surprise that most of us started out in the Twilight fandom. I don't know if it's just me, but I've definitely lost some of that passion. I haven't completely given it up, though. Oh, Twilight… I just can't quit you. Not completely anyway. For those of you that don't know me, my guilty pleasure is Bean (or Della). Yes, that's a "cutesy" name for Bella Swan and Dean Winchester. I'm obsessed with Supernatural/Twilight crossovers.
For the whole month of May, I want to see Crossover Chaos. I want you to pair up any fandom of your choosing (it can be from a television show, book, movie, etc) with Twilight. This is a great opportunity for all those Non-Canon shippers!
The Rules:
There are none (other than the normal posting rules that apply for the site). Make one banner; make ten. Just make sure you have fun!
Posting:
Make a new post on the front page and show off what you made! Just keep in mind that the posting area is 750px so all images need to be smaller than that. Don't forget to mark the category as Fun & Games!
Little Sammy was feeling left out.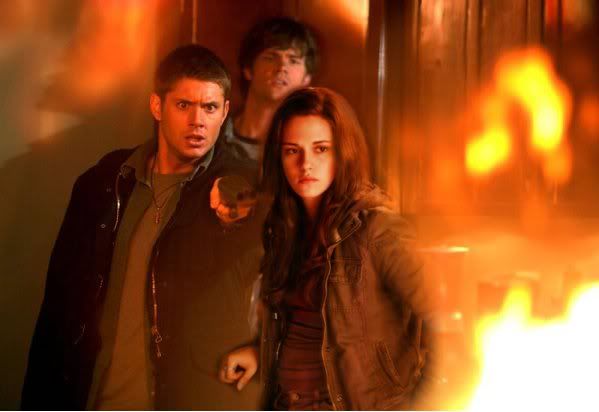 Here's another. Which do we prefer? Bean or Della? I'm slightly obsessed.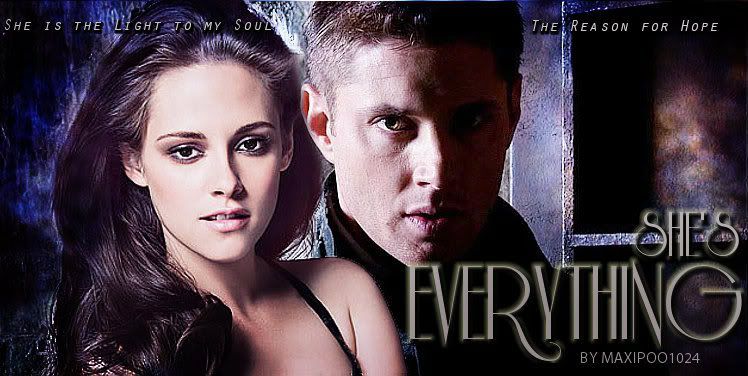 So I made this awhile ago, but I figured I'd post it to get the Fun & Games started!
OK folks, here is my second attempt.  What do you think?  What should I change to make it better?